Aviation Community Cultural Center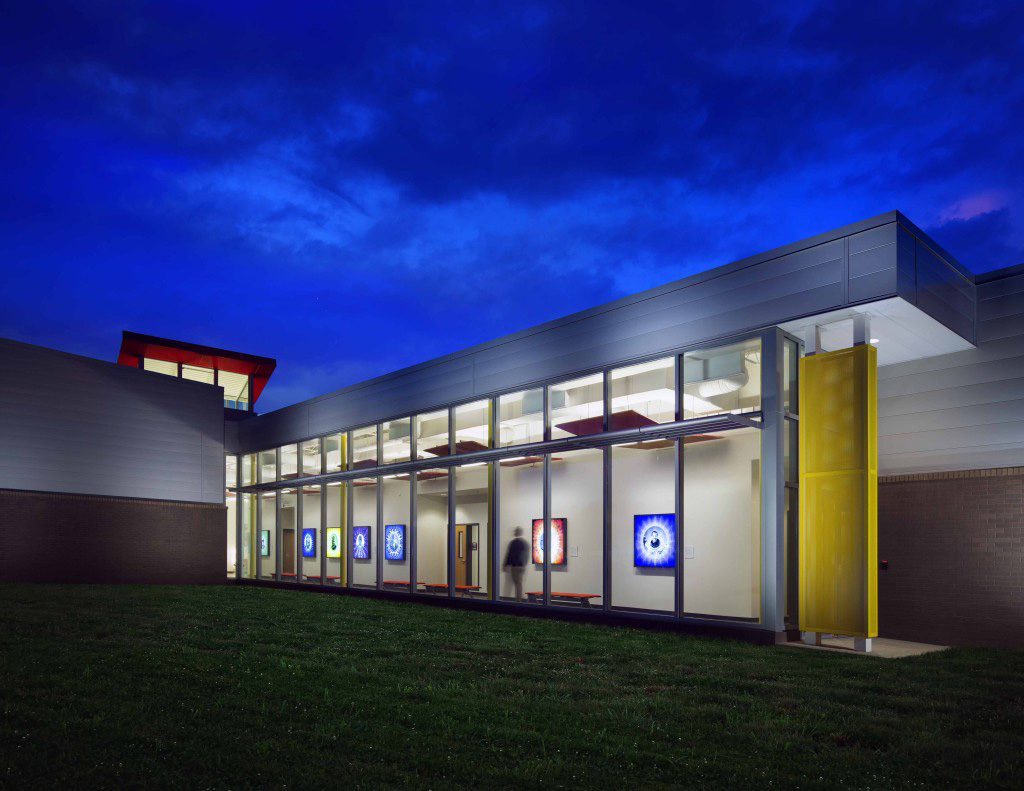 Aviation Community Cultural Center
A Force Proportional To Their Masses (Light Box Installations) 11 Aviators
Aviation Community Cultural Center
A Force Proportional To Their Masses (Light Box Installations) 11 Aviators
Aviation Community Cultural Center
A Force Proportional To Their Masses (Light Box Installations) 11 Aviators
"A Force Proportional To Their Masses" 11 Aviators
Light Box Installations - Duratran, acrylic, aluminum 48H x 48W x 8D inches
16 Future Aviators
Archival Pigment Ink Prints on wood. 48H x 48W x 3D inches
16 Future Aviators
Archival Pigment Ink Prints on wood. 48H x 48W x 3D inches
"Surrounding Communities"
Digital Collage, Archival Pigment Ink Print on canvas. 48H x 48W inches
"Surrounding Communities"
Digital Collage, Archival Pigment Ink Print on canvas. 48H x 48W inches
Howard Adolphus Wooten (April 20, 1920 – August 20, 1948)
Howard A. Wooten grew up on a farm near Lovelady Texas, and in 1937, at age 17, he entered Prairie View College on a football scholarship. His main interest, however, was in aviation and he attempted to enroll in flight training programs. Wooten dropped out of Prairie View College in 1940 and enlisted in the U.S. Army as a private assigned to a Field Artillery unit. He rose through the ranks, becoming a Staff Sergeant in the 46th Field Artillery Brigade by January 1942. In January 1945 he was reassigned to the 477th Bombardment Group, where he was one of a select group of Tuskegee pilots who would train to fly North American B-25 Mitchell bombers.
Bessie Coleman (January 26, 1893 - April 30, 1926)
Elizabeth "Bessie" Coleman was the first African-American woman to earn a pilot's license. Unable to receive flight training in the United States due to her race, she taught herself French and moved to France. On June 15, 1921, after studying for just seven months, Coleman earned an international aviation license in France. Upon returning to the United States, Coleman specialized in stunt flying and parachuting, earning a living barnstorming and performing aerial tricks. Coleman was killed in an accident during a rehearsal for an aerial show on April 30, 1926. She was only 33 years old.
Benjamin Oliver Davis, Jr. (December 18, 1912 – July 4, 2002)
Benjamin Davis, Jr. was an American United States Air Force General and Commander of the WWII Tuskegee Airmen. He was the first African American General in the United States Air Force. During World War II, Davis Commander of the 99th and 332nd Fighter Groups, which escorted bombers on air combat missions over Europe. Davis himself flew sixty missions in P-39, Curtiss P-40, P-47 and P-51 Mustang fighters. Davis followed in his father's footsteps in breaking racial barriers, as Benjamin O. Davis, Sr. was the African-American General in the United States Army.
Willa Beatrice Brown (January 22, 1906 – July 18, 1992)
Willa Brown received a degree in education from Indiana State Teachers College in a 1927 and an M.B.A. from Northwestern University in 1937. Studying under Cornelius R. Coffey, a certified flight instructor and expert aviation mechanic at one of Chicago's racially segregated airports, Brown earned her private pilot's license in 1938.Brown and Coffey married and established the Coffey School of Aeronautics at Harlem Airport in Chicago, where they trained black pilots and aviation mechanics. Together with Cornelius Coffey and Enoch P. Waters, Willa Brown helped form the National Airmen's Association of America in 1939, whose main goal was to get black aviation cadets into the United States military.
Eugene Jacques Bullard (October 9, 1895 - October 12, 1961)
Born Eugene James Bullard, Bullard was the first African-American military pilot and one of only two black combat pilots in World War I. After recovering from serious wounds suffered as a part of the 170th Infantry, Bullard volunteered to join the French Air Service as an air gunner. He trained at the Aerial Gunnery School, Châteauroux and Avord; receiving his pilot's license from the Aéro-Club de France. Unable to join the famous aero squadron Escadrille Americaine, Bullard joined 269 American aviators at the Lafayette Flying Corps of the French Air Service, which was a designation rather than a unit. Eugene Bullard was made a knight of the Legion of Honor, which is France's most coveted award and received fifteen decorations from the government of France.
Joseph N. Peterson (November 13, 1949 – January 18, 1982)
Captain "Pete" Peterson was commissioned as a second Lieutenant after completing the Air Force ROTC Program, earning his wings at William's Air Force Base where he later served as an instructor pilot and became chief of Training. Peterson was a distinguished graduate of the Squadrons Officer Training School. He was later transferred to the Republic of Korea where he was an F-4E flight Commander as an air to air instructor pilot with over 3300 hours in Jet Aircraft. Peterson was also a pilot for the air demonstration squadron of the U.S. Air Force (USAF), the Thunderbirds. The Thunderbirds tour the United States and much of the world, performing aerobatic formation and solo flying in specially-marked USAF jet aircraft.
Guion Stewart "Guy" Bluford, Jr. (Born November 22, 1942)
Dr. Bluford is an engineer, NASA astronaut, and the first African American in space. Before becoming an astronaut, Bluford was a Colonel in the U.S. Air Force. Bluford trained at Williams Air Force Base, and received his pilot wings in January 1966. He then went to F-4C combat crew training in Arizona and Florida and was assigned to the 557th Tactical Fighter Squadron, Cam Ranh Bay, Vietnam. He flew 144 combat missions, 65 of which were over North Vietnam. Bluford was chosen to become a NASA astronaut in August 1979 out of thousands of possible candidates, becoming the first African-American in space as a member of the crew of the Space Shuttle Challenger on the mission STS-8, he participated in four Space Shuttle flights between 1983 and 1992.
Erwin B. Lawrence, Jr. (January 20, 1919 - Oct. 4, 1944)
One of the first Tuskegee graduates, Captain Erwin B. Lawrence Jr. eventually led the 99th Fighter Squadron for six months. Lawrence graduated from flight training on July 3, 1942, at Tuskegee Army Air Field in Alabama and joined the 99th Fighter Squadron, which was declared combat-ready on Sept. 15. Captain Lawrence and his fellow pilots shipped out to Italy in April 1943, with no combat experience and began the most impressive air battle record of any group in history. Their primary mission was to escort Allied bombers through treacherous European airspace, repelling German fighters from attacking the Allied bombers.
Charles B. Hall (August 25, 1920 – November 22, 1971)
Major Charles B. Hall of the famed Tuskegee Airmen became the first black fighter pilot to down an enemy aircraft on July 21, 1943. While escorting B-25 bombers over Italy on his eighth mission, Hall spotted two German aircraft approaching after the bombers had dropped their bombs on an enemy-held airfield. He quickly maneuvered into the space between the bombers and fighters and turned inside the two aircraft. Hall earned the respect of his squadron mates with his boldness and flying skill. Before he ended his combat tour flying P-40s Hall downed a total of three enemy aircraft. He received the Distinguished Flying Cross for being the first black to shoot down a German aircraft.
Charles Frank Bolden, Jr. (Born August 19, 1946)
Charles Bolden, Jr. is the current Administrator of NASA, a retired United States Marine Corps Major General, and former NASA astronaut. A 1968 graduate of the United States Naval Academy, he became a Marine Aviator and test pilot. After his service as an astronaut, he became Deputy Commandant of Midshipmen at the Naval Academy. Selected by NASA in May 1980, Bolden became an astronaut in August 1981. A veteran of four space flights, he has logged over 680 hours in space. Bolden served as pilot on STS-61-C (January 12–18, 1986) and STS-31 (April 24–29, 1990), and was the mission commander on STS-45 (March 24, 1992 – April 2, 1992), and STS-60 (February 3–11, 1994).
James Herman Banning (November 5, 1900 – February 5, 1933)
In 1932, accompanied by Thomas C. Allen, James Banning became America's first black aviator to fly coast-to-coast. The "Flying Hoboes," as they were affectionately known, made the 3,300 mile trip from Los Angeles, CA to Long Island, NY in 41 hours and 27 minutes aloft though the trip actually took twenty-one days to complete, as the pilots had to raise money for the next leg of the trip each time they stopped.Banning operated the J.H. Banning Auto Repair Shop in Ames, Iowa from 1922 to 1928 until moved to Los Angeles in 1929 and became the chief pilot for the Bessie Coleman Aero Club. There he became a demonstration pilot flying a biplane named "Miss Ames" for his days in the Midwest.